More playgrounds and sports fields, clean school toilets and faster internet
Cologne | Students from Cologne-Mülheim have very concrete ideas about what they would like to change at their school, in their district and in the country. As part of the TREAT YOURSELF TO DEMOCRACY project, representatives of Mehr Demokratie NRW, the Verband engagierte Zivilgesellschaft in NRW, Democracy International and a school class of 15 to 16-year-olds spoke on 8 SeptembeR, 2020 about how these ideas can be implemented. Dana Wessel-Annen reports. Thank you to the Förderfonds Demokratie for supporting this project!
An important topic were the upcoming local elections in North Rhine-Westphalia, as some of the young citizens were allowed to vote for the first time. So they discussed what the local elections are all about and how to prepare for them. We also dived into how one can participate democratically in addition to elections, for example through demonstrations, citizens' initiatives and means of direct democracy.
Successful practical examples were used to show how commitment can achieve great things. These included the Radentscheid Aachen, which initiated a change in urban transport.
Finally, the students collected their own suggestions for improvement for the city and discussed how they can put their plans into practice with the instruments they learned about.
Some ideas concerned their own school, such as more working groups for the upper school and cleaner toilets on the school grounds, while other suggestions were directed at the city. These included more playgrounds and sports fields, the revitalization of the Mülheim train station, more regular and cost-effective rides for the Cologne public transport and more charging stations for electric cars.
We had a lot of fun with the project and would like to thank everyone involved!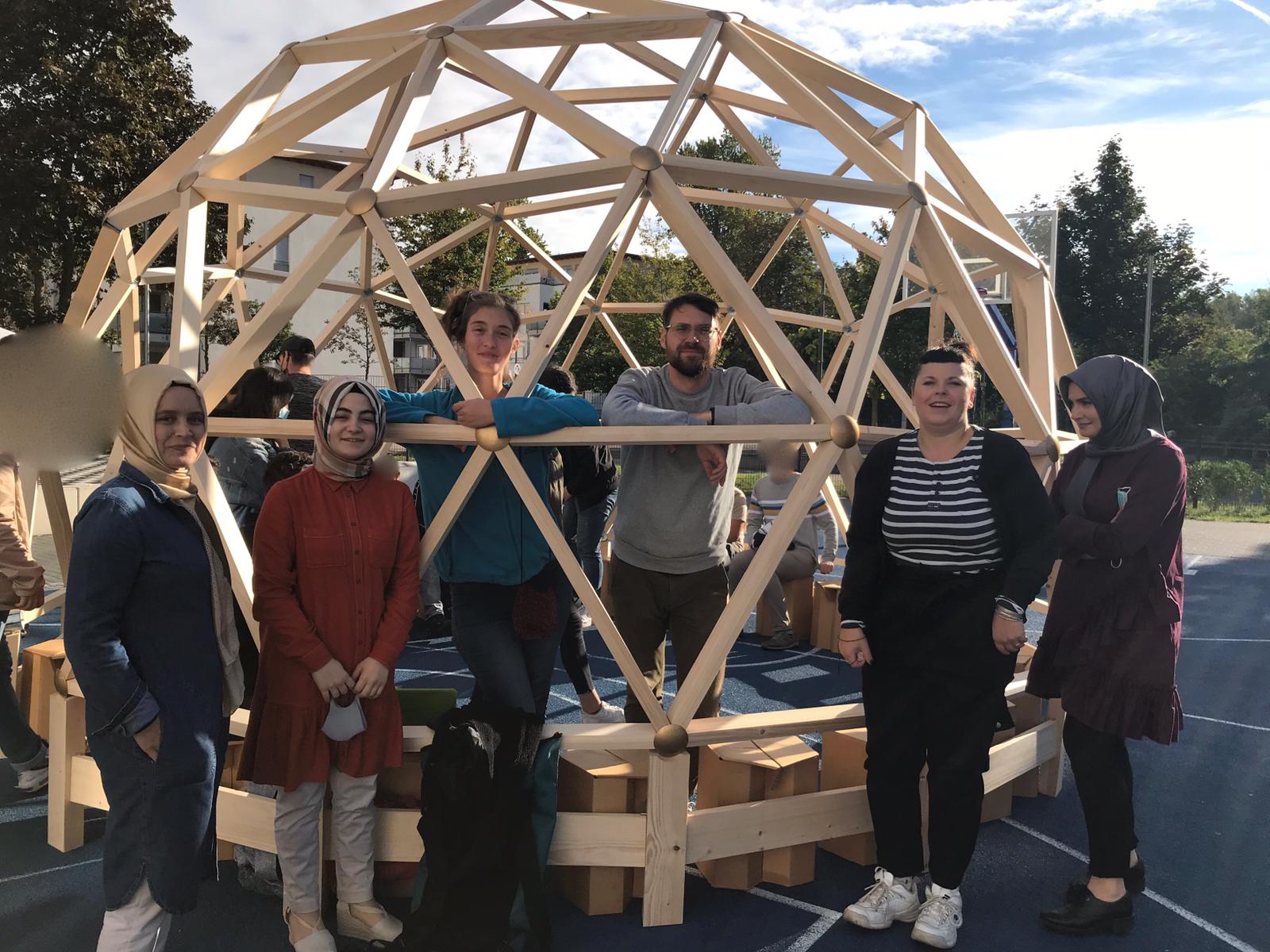 Some impressions of our democracy day at the Ferdinand Franz Wallraf Gymnasium.
Some impressions of our Dome Event: