6 countries – 6 places of remembrance – 12 Dome Talks
In a society increasingly characterised by polarising identities, voices critical of Europe and shrinking civil society space, the European Public Sphere creates a common public space.
To celebrate the 70th anniversary of the Schuman Declaration, the European Public Sphere goes on its most extensive, truly European road trip, yet!
BULGARIA, CZECH REPUBLIK, DENMARK, GERMANY, POLAND, and ROMANIA – in summer 2021, 6 partners will each organise 1 event in their country. 
Strengthening acceptance, democracy and cohesion, each event takes place at a public place of European remembrance.
The common denominator? The Europe Dome!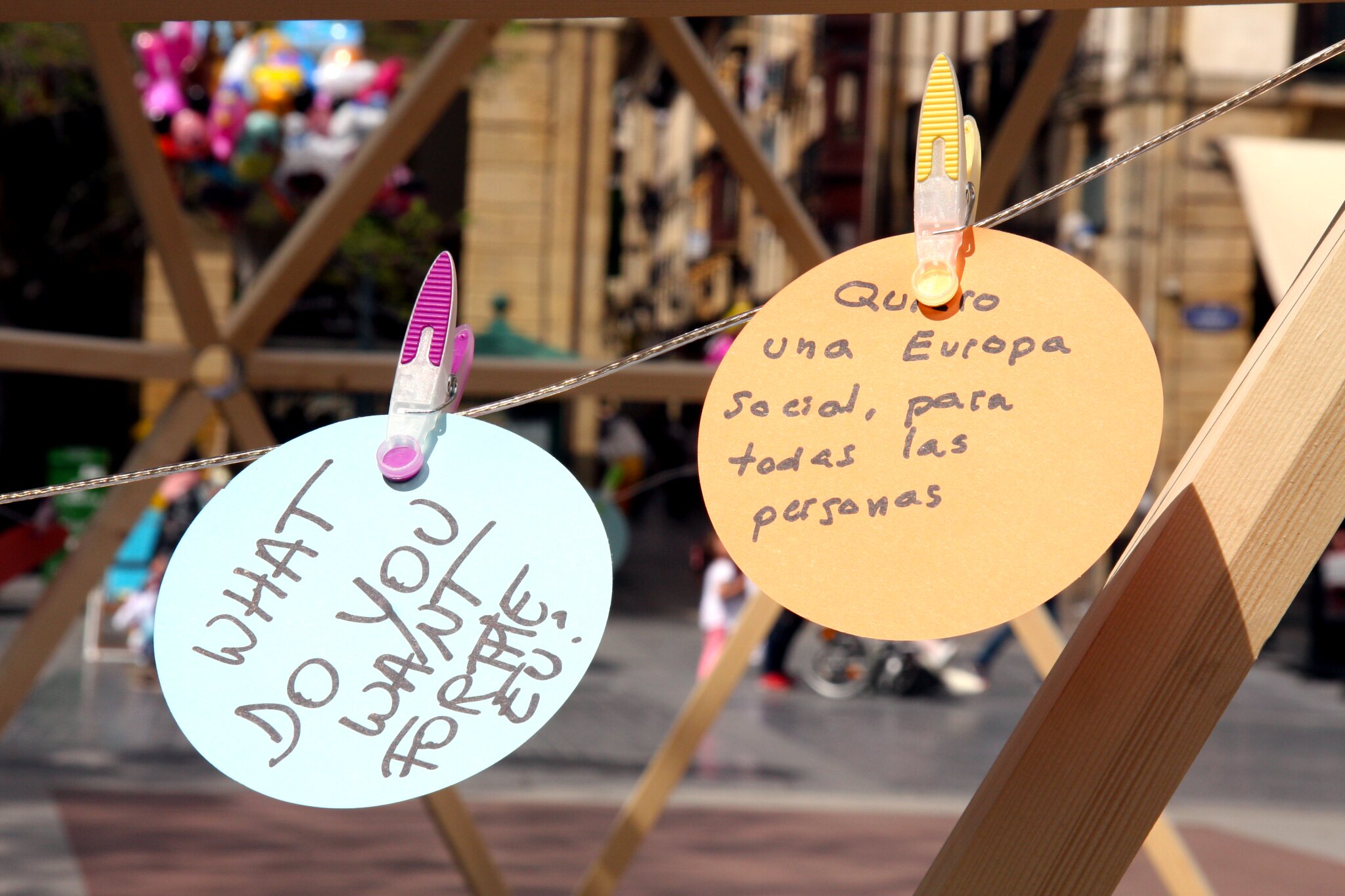 What do we want to do?
Inspired by the past, we want to discuss Europe's future! Together, we'll make a connection between what has already been achieved and the EU's tasks for the future.
Until spring 2022, our pan-European team of 6 partners will analyse the material and formulate concrete proposals based on citizens' input. In May next year, we'll hand them over to EU policy makers in a special Catalogue of Ideas.