Europe 2.0 – Your future, your turn to design it! 🇪🇺
👉 The European Public Sphere – Europe 2.0 creates an open laboratory for Europe's future questions. And these should be answered by those who will have to live with the ideas: young Europeans such as yourself.
💡Together with you, we want to develop new approaches, collect visions and solutions for Europe's future in solidarity in 10 Europe Jams.
📬 Not only will we discover common ground among our group of active people from across all over Europe. All ideas will be sent to the European Commission so they can actually make a difference.
🗣️ Make your voice being heard!
Sign up now and receive all news about upcoming events!
What's the deal?
10 online conversations, the Europe Jams, between young Europeans up to the age of 27
Yes, you can participate more than once
Don't forget to bring your friends from all countries in wider Europe 😉
Please register, so we can send you the zoom link
Your ideas, your choice of topic: we'll decide on the topic for each discussion together in our Facebook group. Join us now

!

Come and go at any point

an online exhibition will show your demands for everyone to see on the European Public Sphere web page and we will send it to the European Commission! You can find last year's exhibition here.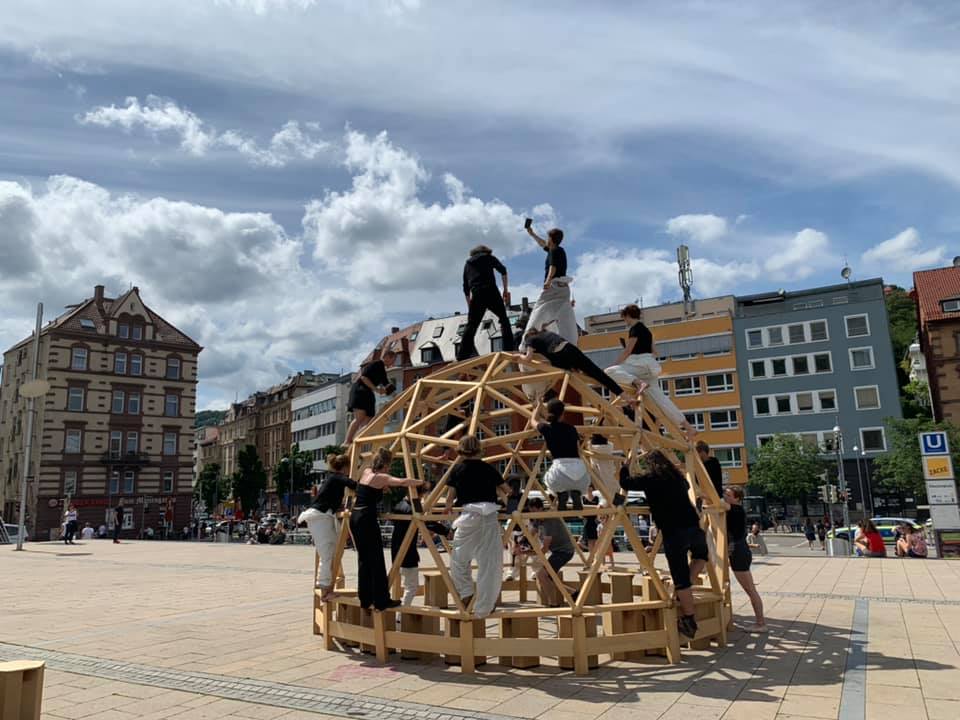 The Europe Dome, usually the traveling location of our talks about Europe.
Register here:
You will receive a zoom link to participate in the discussion. 
We will also send you a reminder on the days of the Jams (from Democracy International).
Please choose the sessions you want to participate in – one, several or all of the Jams.
The events always take place on Tuesday at 18.30 CET.
Past jams
Kick-off jam:

Sat., 26 September,

14h00 – 15h30 CET at Democracy International's Online Global Forum on Modern Direct Democracy
13 Oct. – 18h30 CET: Climate
20 Oct. – 18h30 CET: Minority and Migratory Experiences
27 Oct. – 18h30 CET: Democracy and Participation
10 Nov. – 18.30 CET: Social Justice in Europe
17 Nov. – 18.30 CET: Digital Europe
08 Dec. – 18.30 CET: Building blocks for European integration
15 Dec. – 18.30 CET: Gender and Europe
19 Jan. – 18.30 CET: Special Edition: The EU and the Western Balkans
26 Jan. – 18.30 CET: Final Jam on the Future of Europe
Thank you to the Alfred Toepfer Foundation F.V.S. for supporting this project!